From left to right:  Lorenzo Gonzales (University of Maribor), Carmen Del Sorbo (SAB LS), Marco Guerzoni (SAB LS), Felice Rossetti (SAB LS). 
While the countdown to the Launch gets closer, here are some interesting facts about the TRISAT-R flying with SAB Launch Services on Vega-C.
The TRISAT-R nanosatellite mission is primed by the University of Maribor under the contract with ESA and in cooperation with CERN and SkyLabs.
The mission aims to provide valued ionizing radiation measurements from a Medium Earth orbit at altitude of approximately 6000 km.
The obtained data will ensure sufficient information to characterize the space environment and will further help to improve parameters of environmental models for characterization of systems through the High Energy Hadron fluence and the spectrum hardness factor.
Additional experiments on-board the TRISAT-R will be demonstrating Radiation Hardened by Design mitigation techniques for protection of high-performance and high-density electronic components targeting the upcoming era of Artificial Intelligence in space applications.
SAB LS, who is in charge of the launch services for the Trisat-R, successfully completed the integration of the Satellite in the deployer. The Integration took place in Europe at the clean room of the University of Maribor on June 1st.
Then the Satellite and our Mission Manager, Marco Guerzoni left for the launch base – CSG in French Guyana where the integration on the launch Vehicle will begin soon. 
The Trisat-R will then fly on Vega-C Maiden Flight this summer.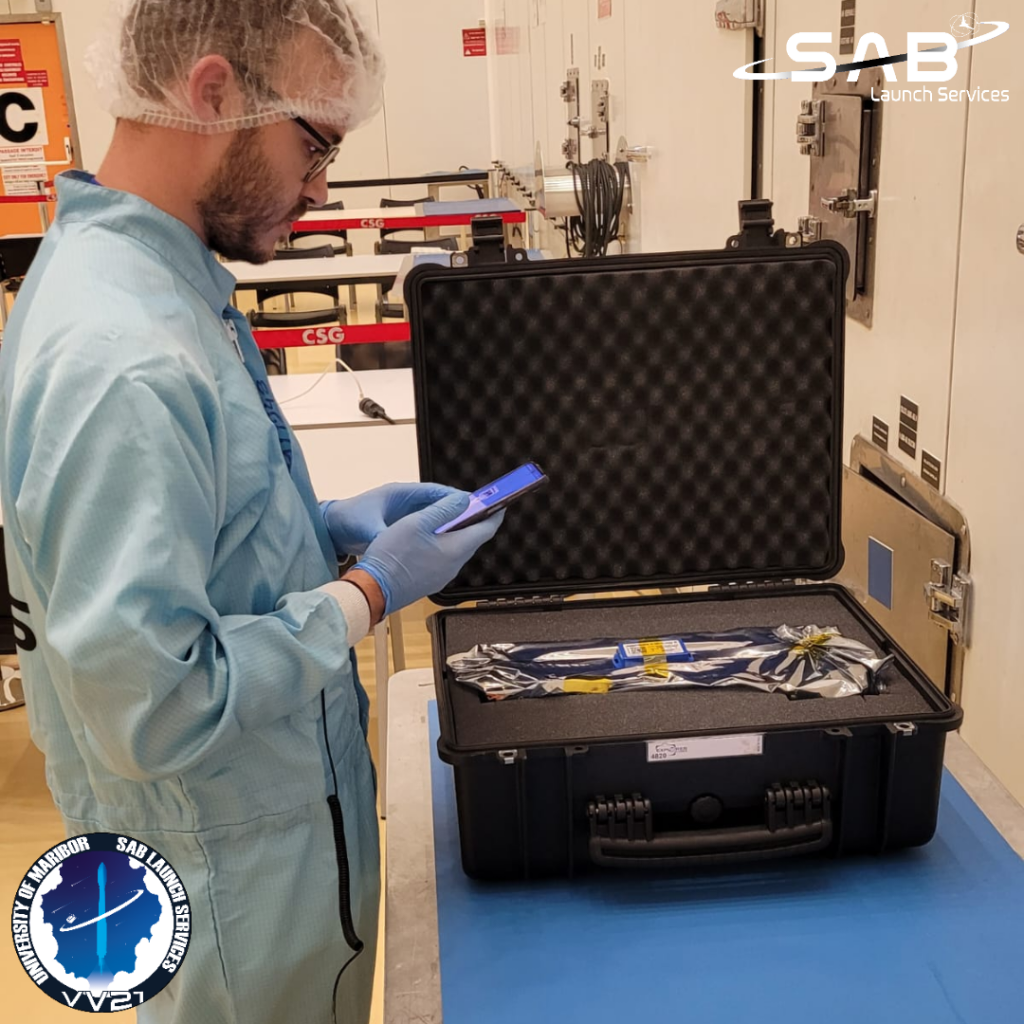 Vega-C is a New Generation Rocket, an improvement of the Vega rocket that will become the pillar of the Vega Space Transportation System.
The Vega-C launch system capabilities will have:
A higher performance (60% more),
A Larger Fairing,
An improved versatility thanks to the higher performance
A wider spectrum of payload accommodations for any S/C.
This will allow embarking even more Small S/C at the same time and will make the life always easier to any entities that want to take advantage of affordable access to space.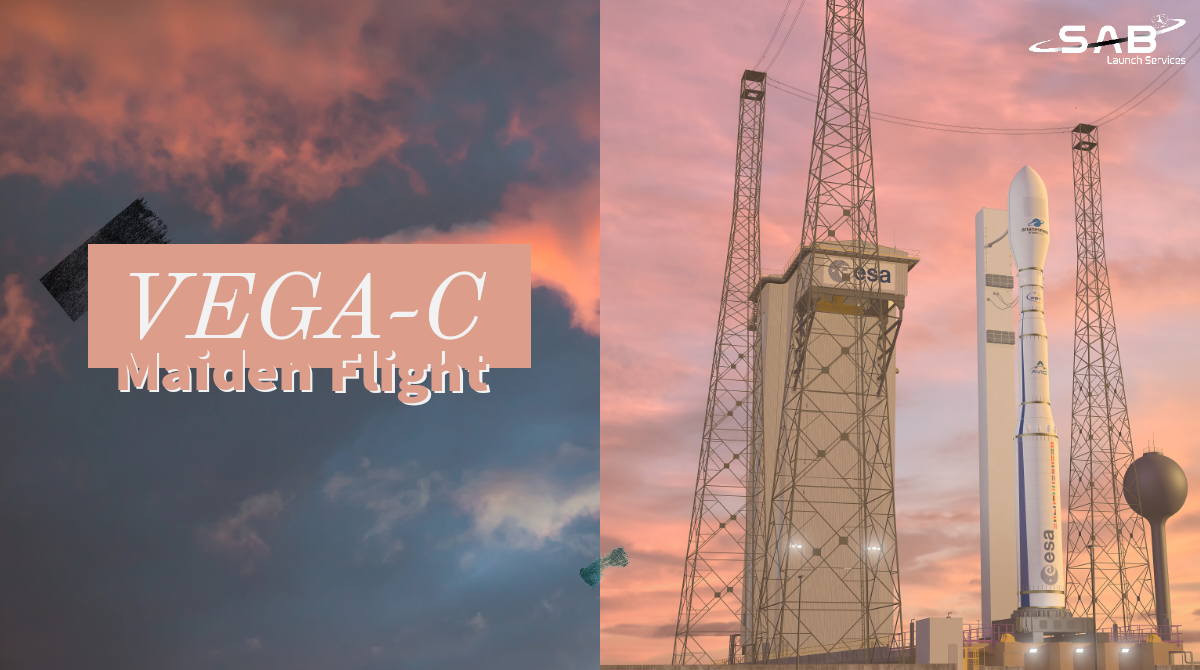 Stay Tuned for the launch and more updates!