The SSMS dispenser: Credits SAB
The SSMS is not just a dispenser but a bus to space for Small Satellites.
This April its structure began to take shape at the SAB facilities in Brno that was invested with the enthusiasm of the team who have been working on it since the first sketch.
Why this structure? 
Because this, is only 1 of the 7 configurations of the SSMS to meet all satellites accommodation needs!
It is called the Flexi-3.
The SAB team investigated several technical solutions and manufacturing processes and converged the design to the usage of simple structural elements that can be joint together in different modules allowing the accommodation of different aggregates to their safe trip to space.
Their accommodation had been studied to allow its separation in every position with proper margins without releasing any passive mass, with this SSMS has a full compliance to the zero debris rule.
At the end of April the structure left for Toulouse where the test campaign is taking place. It will then go back to the SAB facilities where the Launch Campaign will start to achieve the "Proof Of Concept" flight on VEGA.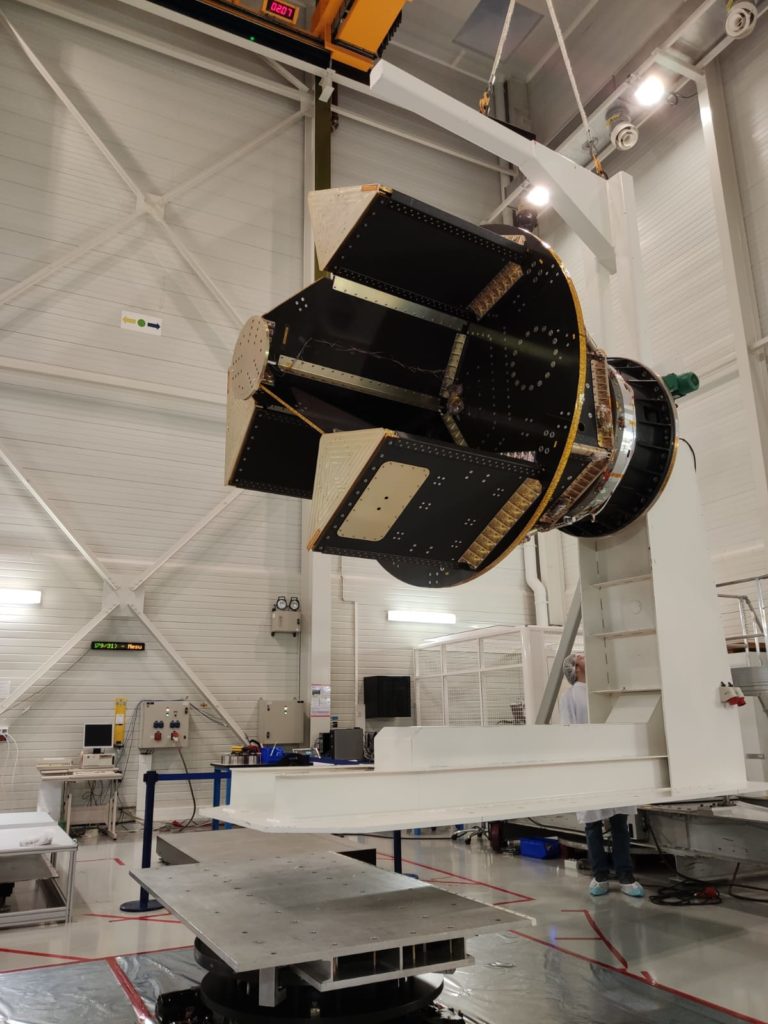 Take a better look on the video below!